Today's post is going to be short because it's already 1am and I'm just getting around to writing this! For the most part, I've had a relaxing weekend, and here in Canada tomorrow is another holiday, so I have another day off from nanny duty, although I'll be writing most of the day.
On Sunday, my sister-in-law Amanda, and my two nephews, Noah (9), and Logan (2 - the one I'm 'nanny' to 4 days a week) joined my mum and me for a visit and dinner. My brother was supposed to come but wasn't feeling well, so it was just the five of us. We had a lot of fun! I personally don't celebrate Easter in the traditional sense, but I'll take any excuse to get together with my family, because they're my whole life. I made beef stew for dinner, we played some games, watched a movie, and I took a bunch of pictures, as always. I'm just going to share a few because most of them were us goofing off, and I don't really feel like embarrassing myself, haha.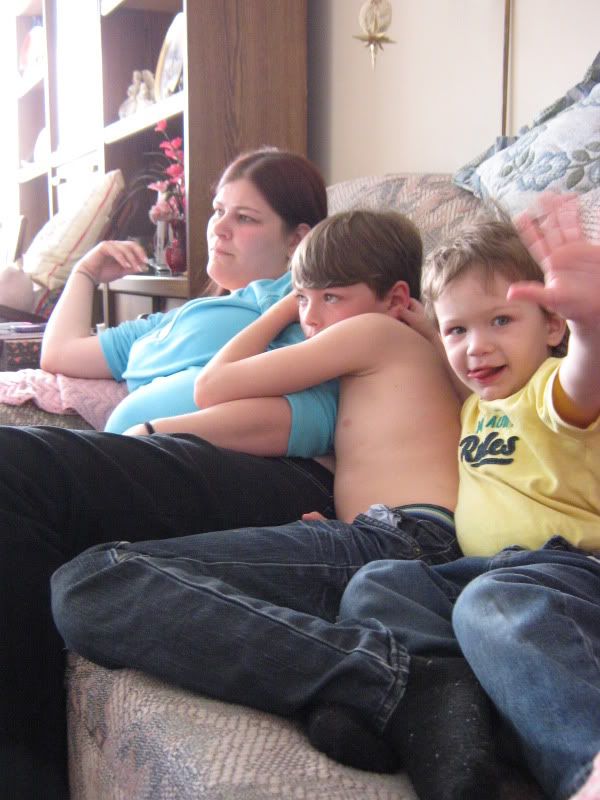 Amanda, Noah, and Logan in a big cuddle pile while watching a movie. Don't ask me why Noah's shirtless, he's just special like that. Logan was waving and yelling, "Hi Mimi!"
Me and Amanda
Me, Logan, Amanda, Mum - I mentioned Logan's 2, right? So yeah, he's generally a bugger about having his picture taken and this is how he likes to pose

.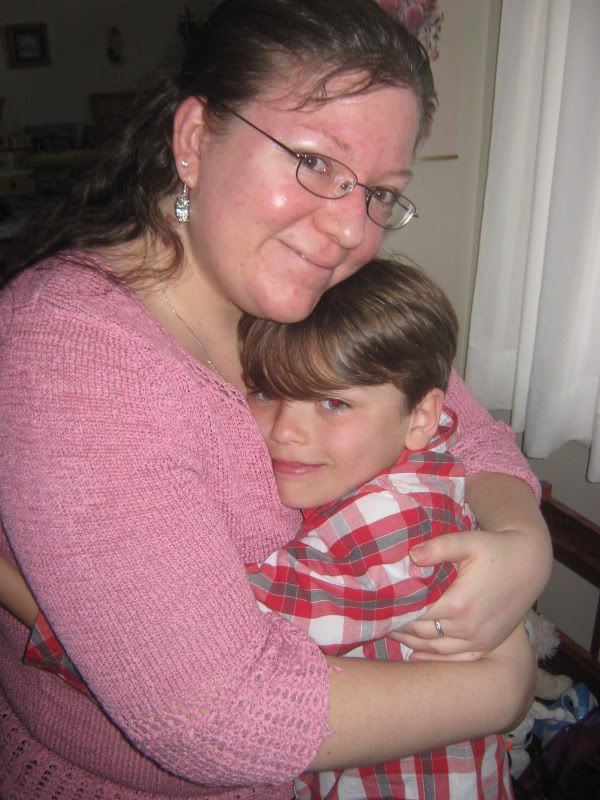 Me and Noah...I swear he's going to be taller than I am by summer
!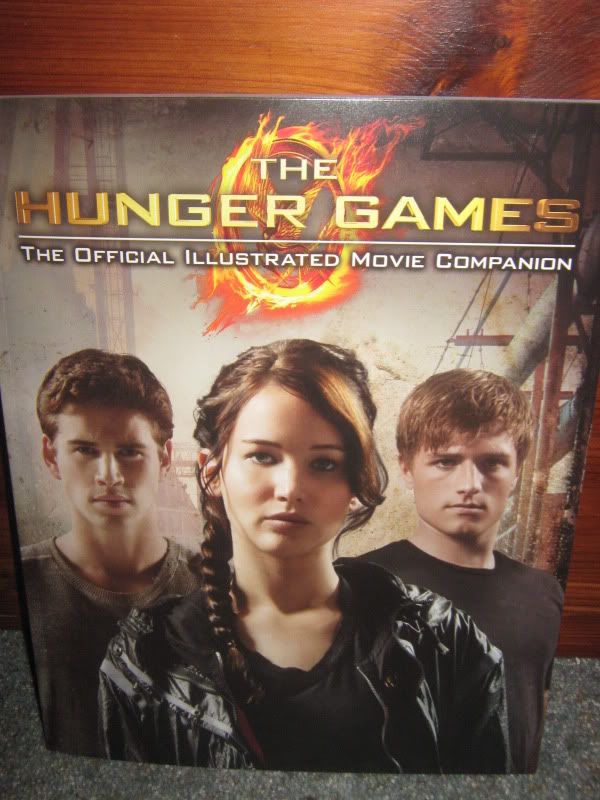 H is also for Hunger Games. I read the books last year, and was super excited about the movie, but I'm not going to get to see it in theatres because I don't have anyone to see it with! The only 'real life' friend of mine who knows anything about the Hunger Games is my cousin (she was the one who told me I had to read the books), but she lives an hour away, so I'm out of luck! BUT, Amanda got me the movie companion book, so I can live vicariously until the movie comes out on DVD. I'm really excited to have a proper look at it. Amanda is the most generous person ever, always surprising me with gifts and doing things for my mum and me. She's the best!
Did you do anything fun/special this weekend?