Jessica Sankiewicz and I are organizing a book blitz for my New Adult holiday novella, THE MOST WONDERFUL TIME OF THE YEAR. The blitz will run from November 17th-19th.
Love holiday books, and want to help spread the word about this one? We'd be grateful for your help!
First, here's a bit about the book: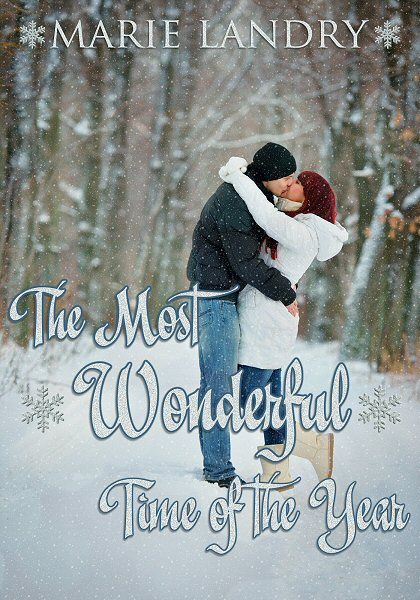 Christmas is the most wonderful time of the year, right? At least that's what twenty-year-old Ginny Bailey's grandmother always told her, and Ginny believed it until Grama died. She even put on a brave face the following two Christmases, carrying on Grama's traditions and decorating her house and café with Grama's favorite decorations.

But Ginny can't pretend any longer. When she finds out she's going to be alone for the holidays this year, her Christmas spirit goes out the window, along with her luck. Everything that can go wrong does, and Ginny just wants to spend the holidays hiding under the covers...until Dean Riley comes back into her life. With a shared past, old feelings begin to resurface almost immediately, and Ginny thinks Dean might just be the Christmas miracle she's been waiting for to help her remember why Christmas is the most wonderful time of the year.
All participants will receive everything they need the weekend before the blitz begins. An HTML-ready post will be provided for those who want to put their post together quickly, but all information will also be attached for those who prefer to create personalized posts.
If you already have something scheduled on your blog between the 17th and 19th but still want to participate in the blitz, feel free to sign up - the blitz doesn't have to be the first post of the day. Jessica has an amazing giveaway planned, and I'm going to try to come up with something fun as well. Blitz participants will get an extra entry, so keep that in mind! ;-)
Are you a reviewer who's interested in receiving a free copy of THE MOST WONDERFUL TIME OF THE YEAR in exchange for an honest review? If you're able to post your review by December 25th, 2014, and you're willing to post your review in multiple places (blog, GoodReads, Amazon, and/or Barnes & Noble), sign up for a review copy here.