Hi everyone! I'm Marie. *waves* I thought I'd start off the month by using A for an About Me entry for those of you who haven't been here before.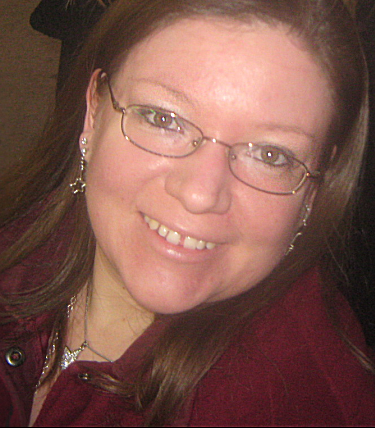 I started Ramblings of a Daydreamer in October 2010, but didn't get serious about blogging until last April when I did the A-Z challenge. After that, I turned the blog into a book blog for reviews, author interviews and guest posts, book-and-writing-related discussions, etc.
Besides being a blogger, I'm also a freelance writer and author. I've been freelance writing since 2010, writing short stories for a few online magazines, and articles for different websites. My first novel, a young adult contemporary romance and coming-of-age story called Blue Sky Days came out in January.
Writing and reading are pretty much my life. I've been a bit of a hermit the last few years, but it's gotten worse since I started writing my second book in January. At the beginning of March, I also started a second 'job' - nanny to my 2-year-old nephew, Logan. My sister-in-law started this job training program where she's getting paid and childcare is paid for, so I took over baby duty 4 days a week. It's been a huge adjustment, since I worked all day every day on writing, blogging, networking, etc., but I love having Logan here, and oddly enough, the structure has been great for my productivity. I don't get as much writing done, but I've been getting a ton of other things done, and learning to manage my time better.
Other than writing, reading, blogging, and family time, I love photography, travel (although I haven't had the opportunity to do much of it lately), and music (especially U2). I'm a romance junkie when it comes to books and movies.
So, that's me in a nutshell. I'm really looking forward to this month and doing the challenge. I met some fantastic people last year, and I'm hoping to make more new friends this year!
Now I'd love to learn a bit about you. Feel free to tell me about yourself, give me the run-down or a few random facts. I love comments, and I'll be sure to visit you back! Happy blogging!