As I've said before, I love autumn, it's my favorite season. Unfortunately, it never seems to last long here, and this year was no exception. It was strange, I had noticed that the leaves weren't as vibrant as they normally are - there was a lot of yellow and orange but very little red in the trees. I caught a snippet of something on the Weather Network one day that said it had something to do with the change of climate, which I figured was probably the cause. Most of the leaves are gone now, leaving the landscape stark and the trees naked, but I managed to get out and take some pictures before that happened.
Although the colours aren't as bright as previous years, I still had fun playing with light and shadow (it was about an hour before dark, so the sun was low in the sky and I loved the way it shone through the branches and across the grass). I'm posting a few here, I hope you enjoy looking at them as much as I enjoyed taking them. :-)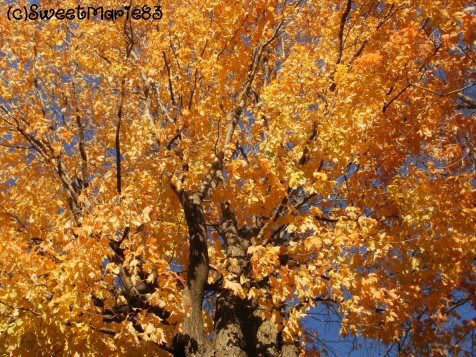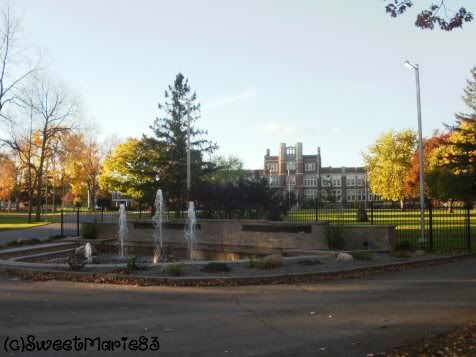 I hope everyone had a fun, safe Hallowe'en. I can't believe it's November already, I'm still getting over the fact that summer is over, now autumn's almost over too! It hailed here yesterday (it started the minute we stepped out the door, of course), and snowed in the surrounding area. It seems too soon for that!!
Signing off with one last picture: me, enjoying the beautiful autumn day and a tiny piece of country-setting smack dab in the middle of the city. :-)