It's Monday! What Are You Reading?
is hosted by
Book Date
. The idea is to share what you've read lately, what you're currently reading, and what you plan to read next. I love seeing what other people are reading and then adding to my never-ending TBR, so I thought this would be a fun meme to participate in each week!
What I Read Last Week:
What I'm Currently Reading
As you can see, I've got an eclectic mix of books going on this week!
What I Plan to Read Next:
It Happened on Love Street by Lia Riley ~ Lia is one of my favourite authors; it feels like forever since her last release, so I'm really excited about this one, which comes out next month.
Last Week on the Blog:
News:
My contemporary coming-of-age/romance novel, Something in the Air, has been on sale for the last week and a bit, and it's still on sale! I'll be changing the price from 99 cents back to $2.99 soon, so take advantage of the sale while you can.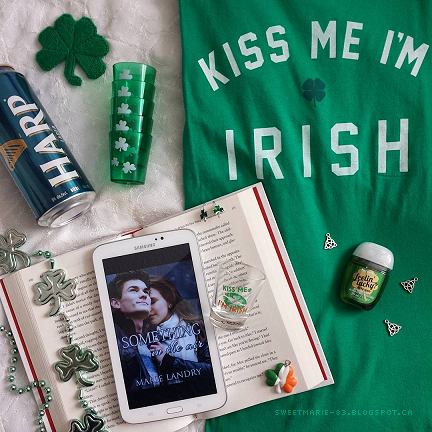 What have you been reading lately? Have you read any of the books I've been reading? I'll be doing the rounds of fellow It's Monday! What Are You Reading? participants, but in case I miss you, be sure to leave a link below so I can visit you! Also, if you did a general weekly recap, feel free to leave a link so I can check it out!