The Crazy Canuck Blog Hop is hosted by Lisa Emme. Join us and ring in the new year by filling your e-reader with books by Canadian authors!
As a proud Canadian, I love reading books by Canadian authors. Bonus points if the book is actually set in Canada, which is unfortunately rare. All seven of my novels are set in Canada, including my newest release, Something in the Air, which you can win as part of this giveaway hop!
One of my reading goals for 2016 is to read more books written by Canadian authors. If you have a similar goal (or want to set that goal now that I've planted the idea in your head *wink*), and you're looking for some new books/authors, here are a few of my favourite books written by Canadian authors. As you can see, I have eclectic tastes - there's a mixture of both Young Adult and Adult books ranging from historic fiction to contemporary to paranormal to romance to science fiction.
What are some of your favourite books by Canadian authors?
Digital copies of at least one book from each participating author including:
Altering Authority

by Ashley Dooley
Dead and Kicking

by Lisa Emme
Something in the Air

by Marie Landry
Magic Resistant

by Veronica DelRosa
The Naughty List

by Cori Vidae
Firefly: Ice Born

by P.M. Pevato
Enemy Within

by Marysol James
Questing for a Dream

by P.D. Workman
Lakeshore Secrets

by Shannyn Leah
Guarding Midnight

by Kacey Hammell
3013:Renegade

by Susan Hayes
The Raven Room

by Ana Medeiros
Alien Next Door: Complete Series

by Jessica E. Subject
Slow Ride Home

by Leah Braemel
One Gold Heart

by Sadie Haller
Unconditional Devotion

by Kayleigh Malcolm
Festive Persuasion

by Charlene Roberts
Two

$10 gift cards

for Chapters-Indigo
a Rafflecopter giveaway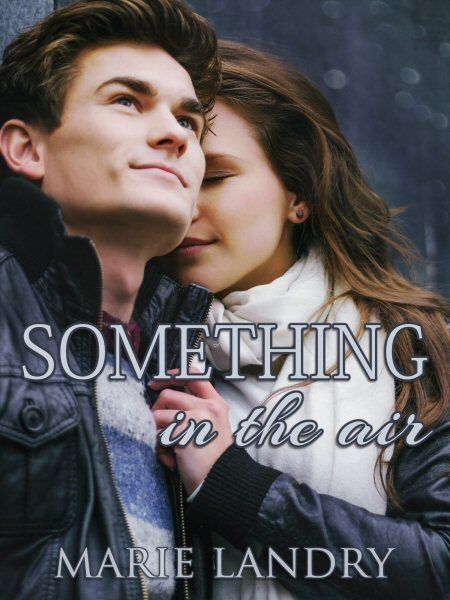 Her life hasn't gone as planned, but she's about to realize that sometimes the best things happen when you stop expecting life to be a certain way...
When Rose Morgan put off her college plans to help her mother through a difficult time, she thought it would just be a bump in the road of her journey. She got a job to help pay the bills and started picking up the slack at home. But three years later, her bumpy ride hasn't smoothed out yet, and Rose feels stuck. She's working at a job she hates and living with a manipulative mother. She's tired of feeling like her life has stalled, tired of the resentment and anger building inside her with each passing day.
Then Declan Connelly appears in her life, and even though the hot Irishman is seriously tempting, Rose is determined not to let him in. She's afraid to suck anyone into her bizarre life, especially someone who seems too charming for his own good. She soon learns there's more to Declan than his sexy accent and charismatic personality, though. He's a good man, and he wants Rose in his life, baggage and all. He's got his own, and he isn't scared away like she originally feared he would be.
Everything in Rose's life is changing quickly. It's finally her time--time to figure out what she wants and what her future holds. Time to get swept off her feet and not fight it. But when her plans might take her away from all the amazing new things in her life, including Declan, Rose has to make a choice. Is she willing to chase her dreams, even if it means letting go of love?
Be sure to check out the rest of the stops on the hop!