This week is the release of The Complete Angel Island Series, a box set that includes all three of my Angel Island companion novels, Waiting for the Storm, After the Storm, and Take Them by Storm. For this week only you can get the set for just $2.99 - that's all three books for the price of one! If you're curious about the series and haven't started it yet, or if you've read one but not the other two, now would be a great time to give them a try!
To celebrate the release of the box set, I'm dedicating this week to posts about the series. Yesterday I kicked things off with fun facts about the series and today I'm sharing pictures inspired by the books.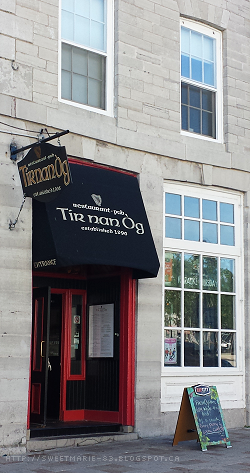 Waiting for the Storm starts out in Toronto, with Charlotte at her mother's funeral. Soon after, she, her dad, and her sister leave for Angel Island. The family stops in Kingston before taking the ferry, and they eat at an Irish pub and restaurant called Tir Nan Og, which is a real place. It's beautiful inside and makes you feel like you've been transported to Ireland, so it's one of my favourite places. Plus it's supposedly haunted. ;-)
This is the Wolfe Island ferry, but it's basically the type of ferry Charlotte and her family would take to get back and forth from the mainland to the island.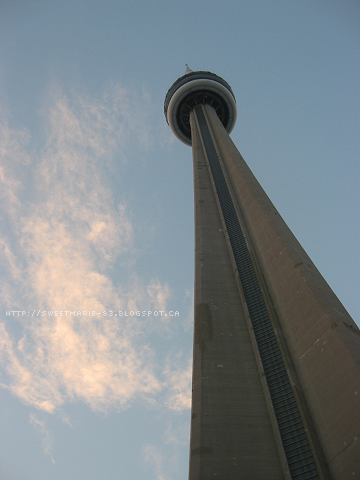 Charlotte and her family are from Toronto. At one point in Waiting for the Storm, she and Ezra go to Toronto so Charlotte can check on their house. She tells Ezra she's never been up in the CN Tower, and he says they should do it some day...and then decides 'someday' should be that day, so they go up...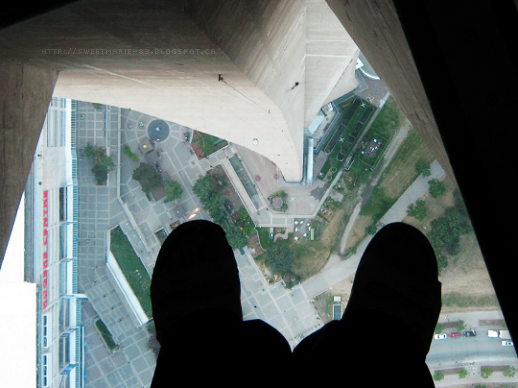 ...And after a lot of convincing, Ezra gets Charlotte onto the glass floor at the top. Living a couple hours away from Toronto, I've seen the CN Tower my whole life, but I didn't go up until the year I wrote Waiting for the Storm. It took me forever to work up the courage to get on the glass floor. It was terrifying and exhilarating, and I was so proud of myself. Charlotte has anxiety, so this was a big moment for her in the book, one I loved writing and still love reading.
Charlotte, Ella, and Sadie on the beach. (Actually me and a couple friends.)
This is on Amherst Island. I was standing inside the cemetery where some of my ancestors are buried.
River's last name is Maracle. Since I live a few minutes outside the reserve, Maracle is a common name in this area. This was a huge mural on the wall opposite the library. I got a picture of it just in time a year or two ago - it was gone soon after.
A tower of rocks in a field in Tyendinaga, the Mohawk reserve where River is from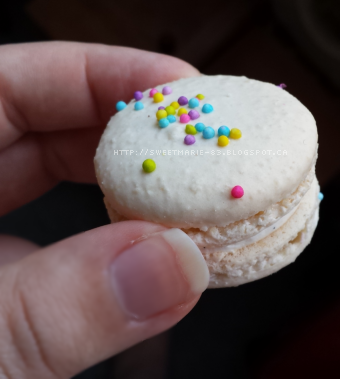 A macaron *insert heart eyes and drooly face here* Sadie's friend Jo in Take Them by Storm is French and loves macarons. It's a special little thing she and Sadie share.
Buy The Complete Angel Island Series now
a Rafflecopter giveaway
I hope you enjoyed these pictures inspired by the Angel Island series! Be sure to come back tomorrow for Day 3 of Angel Island posts.