Welcome to the book blitz for my Christmas novella, The Most Wonderful Time of the Year.
A huge thank-you to the lovely bloggers who are helping me spread the word about this book, which is very close to my heart for many reasons.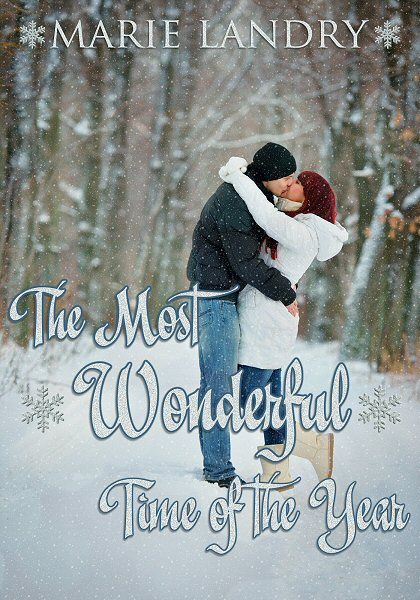 Christmas is the most wonderful time of the year, right? At least that's what twenty-year-old Ginny Bailey's grandmother always told her, and Ginny believed it until Grama died. She even put on a brave face the following two Christmases, carrying on Grama's traditions and decorating her house and café with Grama's favorite decorations.

But Ginny can't pretend any longer. When she finds out she's going to be alone for the holidays this year, her Christmas spirit goes out the window, along with her luck. Everything that can go wrong does, and Ginny just wants to spend the holidays hiding under the covers...until Dean Riley comes back into her life. With a shared past, old feelings begin to resurface almost immediately, and Ginny thinks Dean might just be the Christmas miracle she's been waiting for to help her remember why Christmas is the most wonderful time of the year.
Buy The Most Wonderful Time of the Year for just 99 cents
From Jessica: An amazing prize pack of goodies, including an adorable snowman mug, Kahlua-flavoured coffee, a chocolate cookie bar, and mini bookmarks from Marie's Angel Island series ~ open US/CAN
From me: Don't worry international friends, you're not being left out! 1 international entrant will win a $5 Amazon gift card or PayPal cash
a Rafflecopter giveaway