Today is the official release day for AFTER THE STORM! I'm so excited to have this book out in the world.
Here's a little fun fact for you: at the beginning of the book, Ella mentions that she and Charlotte are Irish twins (siblings born less than a year apart), so I wanted the WAITING FOR THE STORM and AFTER THE STORM to be Irish twins. WFTS was published April 9th last year and ATS came out a year minus a day later. A little cheesy maybe but I liked the symbolism. ;-)
Want to know more about AFTER THE STORM?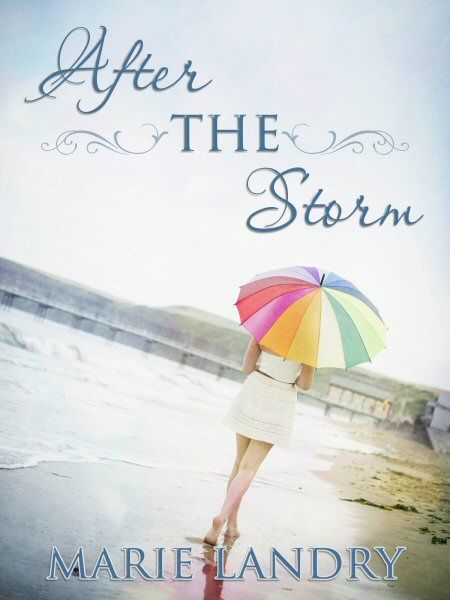 For most people, starting senior year at a new high school would be a nightmare, but for Ella O'Dell it's the new beginning she desperately needs. Two months after her mother's death, she's ready to leave behind the rebellious, unhappy person she became when she found out her mom was dying.

When Ella meets River Maracle and Sadie Fitzgerald, she begins to learn it's okay to be herself, even if that means being different. River and Sadie aren't ashamed of their misfit status—River grew up on a reservation, and his mother is the school counselor; Sadie stands out with her funky homemade clothes, and is a master at ignoring the whispered rumors that have plagued her since the beginning of high school.

Ella finds a kindred spirit in Sadie, and something more in River. After almost a year of pretending to be someone she's not, she finally embraces life and allows herself to have fun without constant guilt. But despite her budding happiness, something is off with her new life. She doesn't want to dwell on the past, but Angel Island is a small place, and she soon realizes her demons are harder to outrun than she thought…
Until April 16th you can get AFTER THE STORM for just 99 cents!
I wish I could do a big release day giveaway, but I've had some unexpected expenses lately, and I really can't afford it. *insert sad face here* BUT I'm hoping to do a big giveaway soon. I have something pretty cool in mind, I just need to get everything together. I'm also hoping to have a few fun giveaways throughout the summer, so be on the lookout for those!
Want to win some signed Angel Island swag? I've got postcards, mini bookmarks, and stickers. I'll pick three winners, and this is open internationally!
Do as many or as few of the Rafflecopter entries as you want...depending on how badly you want this beautiful swag! ;-)
Thank you so much to everyone who has shown so much support over the last three years. I really hope you enjoy reading Ella's story as much as I enjoyed writing it.