The 2013 Christmas Spirit Reading Challenge is hosted by The True Book Addict @ The Christmas Spirit Blog. It runs from November 22nd - January 6th. Participants must read Christmas books, books about Christmas lore, a book of Christmas short stories or poems, books about Christmas crafts, or children's Christmas books. For full details and to sign up, visit here.
I'm signing up for the Mistletoe Level - 2-4 books
I'm also adding on the additional level of Fa La La La Films
Books I plan to read:
Home in Time for Christmas by Heather Graham
*More to be decided on later
Movies I plan to watch:
The Santa Clause
The Santa Clause 2
The Santa Clause 3
A Charlie Brown Christmas
Home Alone
Home Alone 2
Elf
The Holiday
Love, Actually
Bridget Jones Diary
To kick off the reading challenge, there's going to be a read-a-thon from November 22nd at 12am CST until November 24th at 11:59pm CST.
Looking for something new to read for the challenge or read-a-thon?
Shameless self-promotion in 3...2...1...
My very first Christmas novella, The Most Wonderful Time of the Year, came out at the beginning of November, and it's just 99 cents!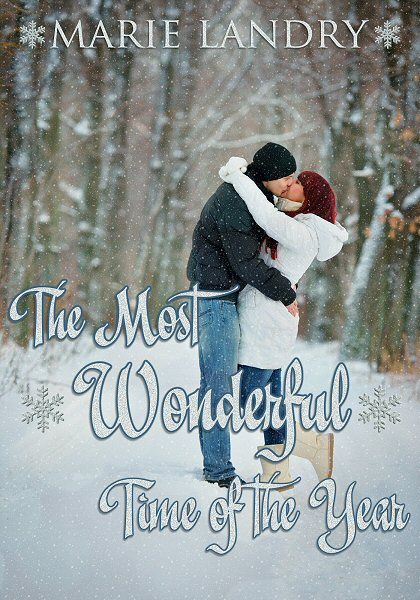 Christmas is the most wonderful time of the year, right? At least that's what twenty-year-old Ginny Bailey's grandmother always told her, and Ginny believed it until Grama died. She even put on a brave face the following two Christmases, carrying on Grama's traditions and decorating her house and café with Grama's favorite decorations.
But Ginny can't pretend any longer. When she finds out she's going to be alone for the holidays this year, her Christmas spirit goes out the window, along with her luck. Everything that can go wrong does, and Ginny just wants to spend the holidays hiding under the covers...until Dean Riley comes back into her life. With a shared past, old feelings begin to resurface almost immediately, and Ginny thinks Dean might just be the Christmas miracle she's been waiting for to help her remember why Christmas is the most wonderful time of the year.
BUY THE MOST WONDERFUL TIME OF THE YEAR